Hepo offers a wide range of screws ideally suitable for all type of wood, plastic, masonry and sheet metal. The portfolio includes a complete range of woodworking and building & construction screws i.e., chipboard screws, drywall screws (black phosphate), self-drilling screws, truss head screws, handle fixing screws and roofing screws.
Hepo Screws are made from hardened steel. The following features give it an edge over others in the market: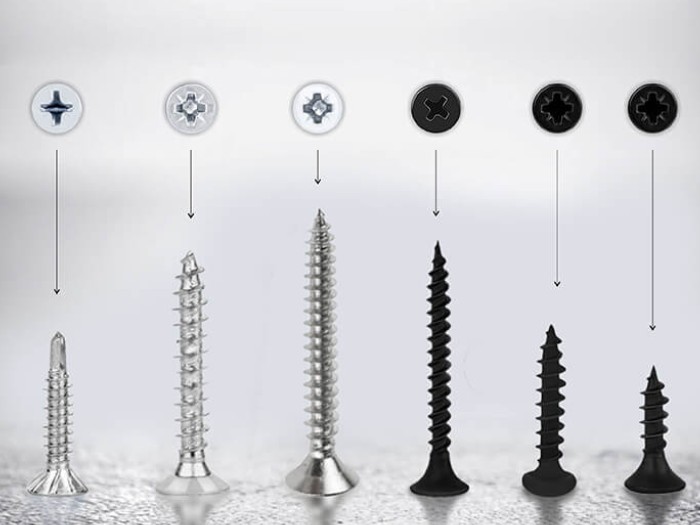 Saw Thread - Gives better and faster cutting strength for the screw inside the material. Thus, one has to use less force and effort during drilling.
Pozi Drive - It has eight times better grip than a slotted head and two times better than Philips head, allowing greater torques
Sharp Tip- Optimized tip geometry for better positioning and stacking of the screw, even on hard surfaces
High Thread Pitch - Gives faster drive and better contact with the substrate, thereby reducing the time of installation.
Hepo Screws are available in Stainless Steel & Carbon Steel material and Zinc & Black finishes.
Pack sizes comprises of industrial, retail and small pack to cater to different customer segments.