Contemporary bathroom designs have evolved greatly over the last few years. Infused with smart technology and sundry, a perfect bathroom needs every minute detail of convenience tended to. Hepo takes the definition of a contemporary bathroom a step ahead with its exquisite range of Stainless Steel bathroom accessories that deliver both on style and convenience. Its 5 year replacement warranty against rusting is a testament of its superior quality.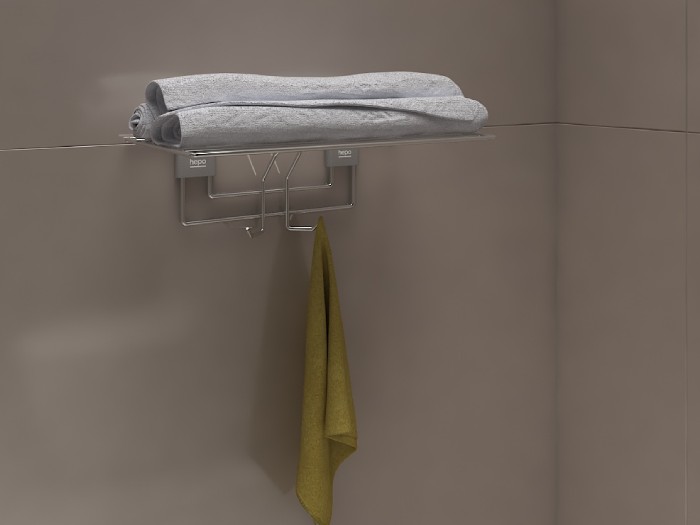 Towel Rack
A good quality Towel Rack is a must have in any bathroom. It is a highly functional accessory making it indispensable to contemporary bathroom design. Hepo wall mounted Towel Rack lets you stack your towels neatly on to it, which looks good, gives you great comfort & keeps your bathroom well organized at all times!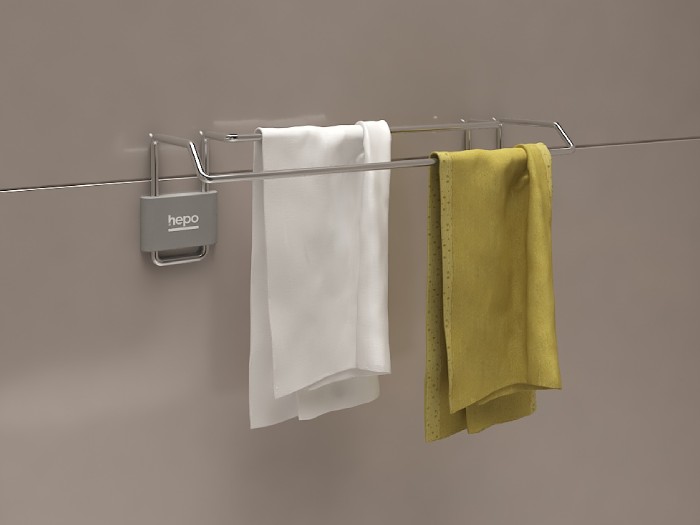 Towel Rails
Towel Rails are the ideal solution to the problem of wet dripping towels randomly hanging on to your bathroom accessories. Hepo stainless steel Towel Rails help keep your towels dry eventually keeping the humid stench at bay. They add the right amount of functionality and definition to your bathroom while keeping it from becoming a damp breeding ground for germs and mold.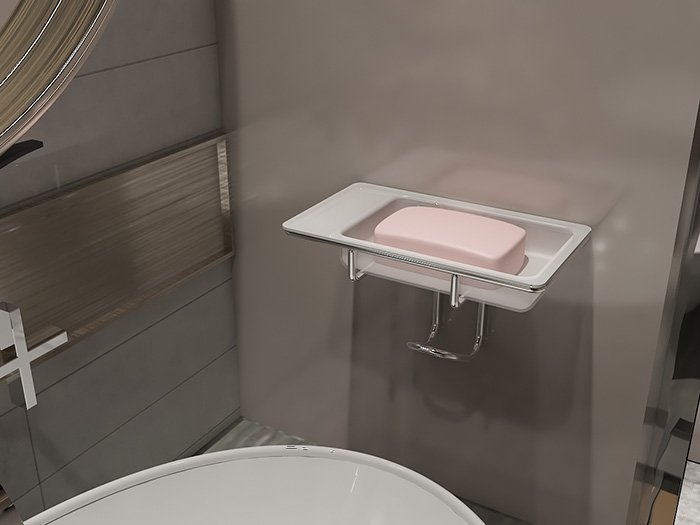 Soap Holder
A highly functional bathroom design is incomplete without a good Soap Holder; a basic necessity that must find a place in every bathroom. It is indispensable in order to prevent the soap from reducing into a wet pulp in its own filthy water until it dries, which it never does anyway. Hepo's sleek stainless steel Soap Holder fits perfectly in your smart bathroom ensemble, saves the usage of unnecessary space on the floor and does away with the risk of slippery surfaces.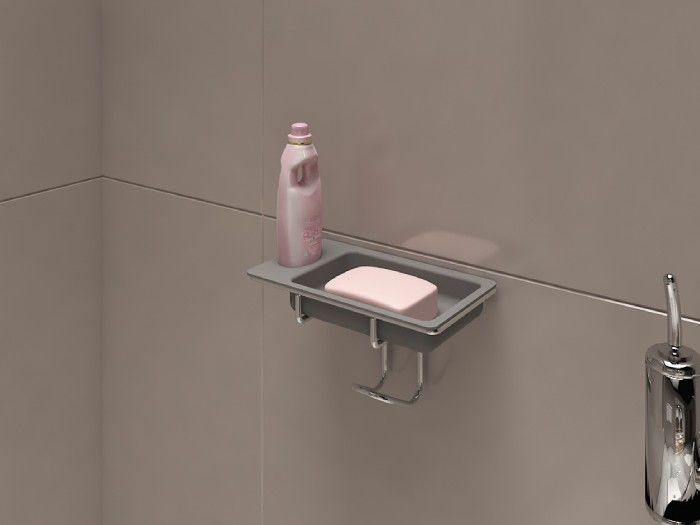 Soap & Shampoo Holder
No matter how luxurious our preference for a high-end life style is, the bathroom looks like a complete mess unless the contents are neatly arranged. A Soap & a Shampoo Holder does exactly this, looks stylish & perpetuates a clean refined demeanor within.
The Soap & Shampoo Holder is another accessory from Hepo that allows you to place your favorite shampoo and soap in a way that is conveniently accessible and gives an organized appearance to the toiletries. The holder prevents the wastage of space on the floor or open spaces that may be taken up in absence of the wall mounted holder and adds aesthetically to the look of the bathroom.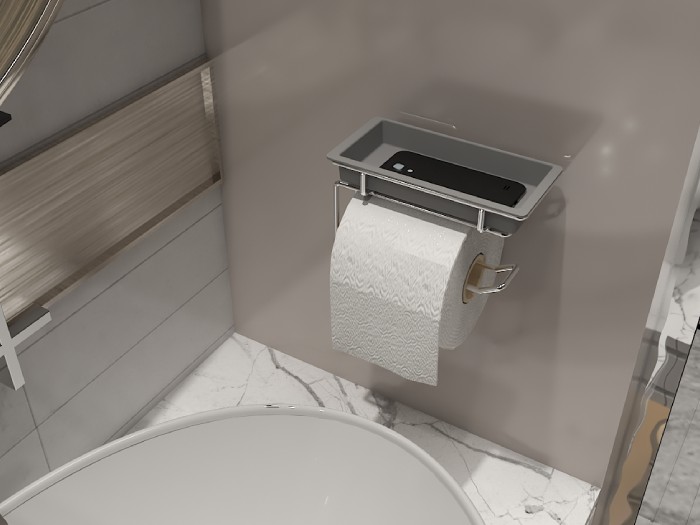 Tissue Roll Holder
Hepo Tissue Roll Holder with plastic tray is a simple yet highly functional product that must find a place in all modern bathrooms in order to maintain utmost hygiene within.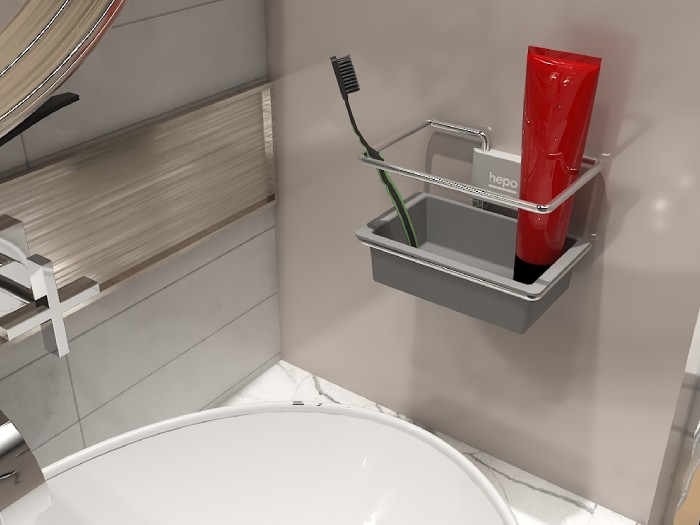 Tooth Brush Holder
Hepo stainless steel Tooth Brush Holder not only adds to the accessibility factor of the bathroom design, but also saves on the unnecessary utilization of space by toothbrush containers on the basin.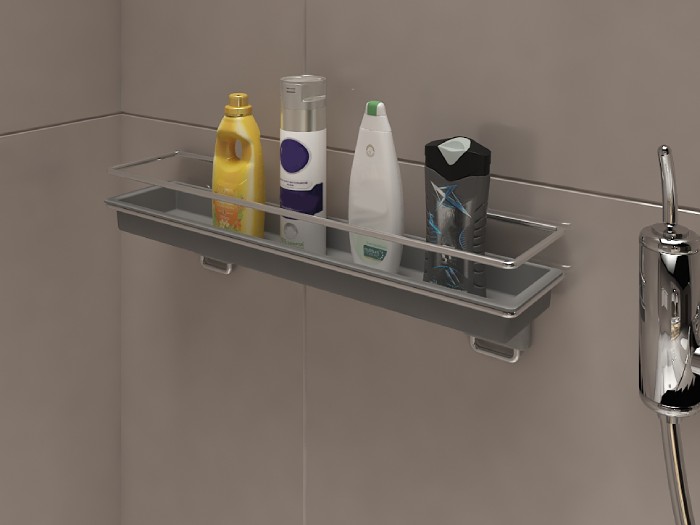 Accessory Shelf
Hepo Accessory Shelf has been modelled to hold daily use assortments. When added to the bathroom ensemble, the linear designed shelf adds a subtle refined touch to the same.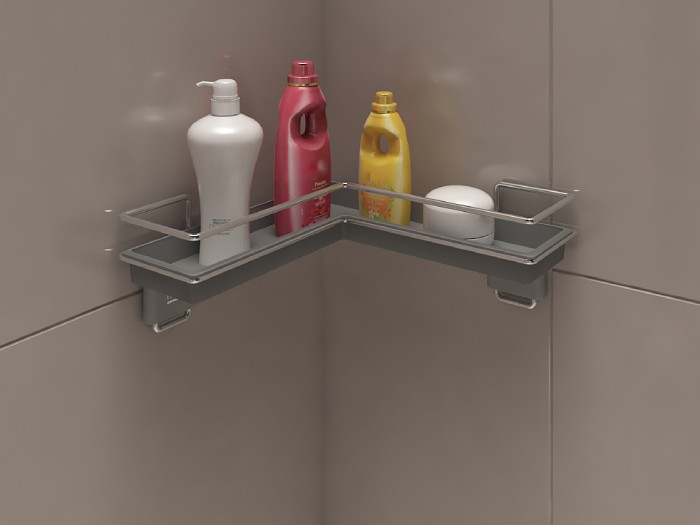 Corner Shelf
Hepo Corner Shelf is a sleek corner unit that can hold multiple essentials. The product enhances storage space with its L shape component not only in your bathroom but can also be used in other corners of your house.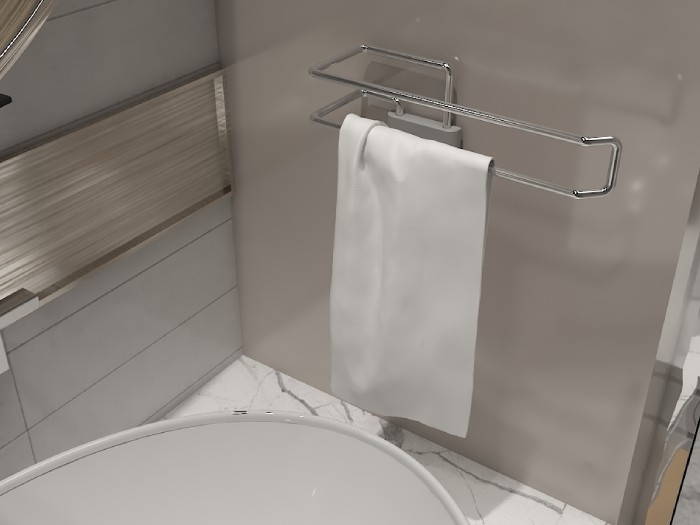 Hand Towel Holder
Hepo Hand Towel Holder is another uncomplicated yet highly functional bathroom accessory typically serving to hold hand towels in place. It allows the users to keep their towels handy as soon as they are done washing their hands or face.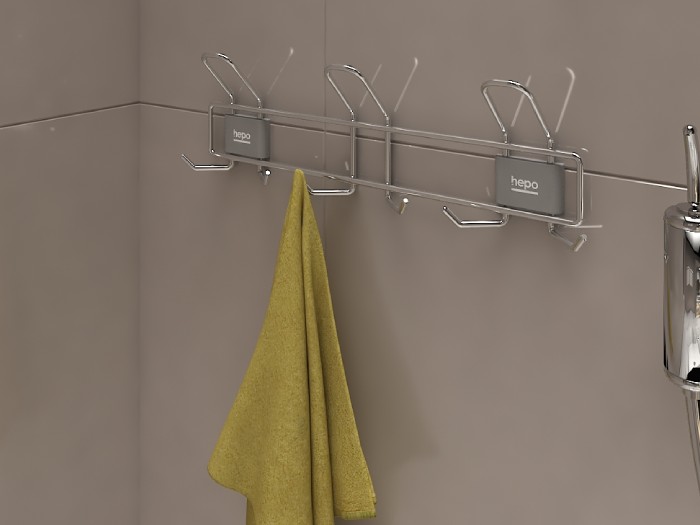 Clothes Hook
Hepo Clothes Hook is a convenient clothes holder fashioned to hold the clothes in the bathroom. The product puts an end to the unsightly picture of used and unused clothes lying around in the bathroom by giving a precise place to hang them.